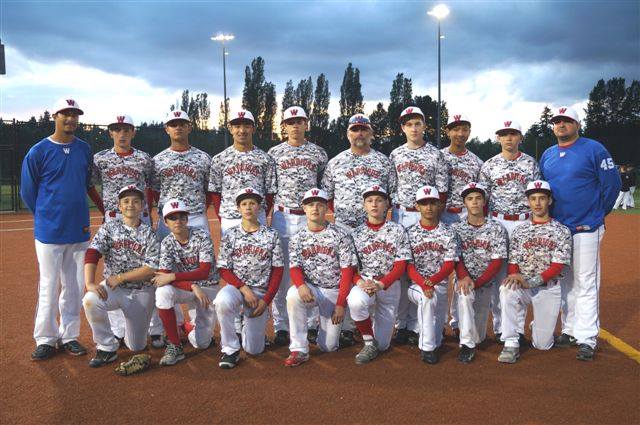 The Warriors coaching staff have many years of experience coaching young baseball athletes, particularly high school kids. In short, the Warriors coaches know how to prepare young players for high school baseball and beyond.
Michael P. McCrite: The Warriors' head coach is Coach Mike McCrite. Coach Mike has a long 25-year history of working with baseball players and other young athletes and helping them develop the tools to become great players and great people. Coach McCrite has the following coaching experience:
Head Coach (2011 - Present) Bellevue Warriors BBC - Bellevue, Wa 
Co-head coach (2008 - 2010) Lakeside Recovery Jr. Legion (17U) �??�?�¢?? Issaquah, WA
Head JV Coach (2007-2009) Skyline High School - Sammamish, WA
Assistant JV Coach (2006-2006) Skyline High School - Sammamish, WA
Assistant Coach   (2003) Boys of Summer 18s - Puget Sound Area
Owner/ Head Coach (2001-2002) Totem Bats Baseball Club - Bellevue, WA (17U Independent Tournament Team)
Assistant J.V. Baseball Coach (2000-2002) Sammamish H. S. - Bellevue WA
Head Coach (1991-2000) Bellevue Pony Baseball - Bellevue, WA (13 & 14 year olds)
Assistant Freshman Football Coach (1991-1994) Newport H.S. - Bellevue, WA
Head Coach (1985) Girls 14U Softball - Wiesbaden, Germany                                          
Assistant Football Coach (1985) Pop Warner Football - Wiesbaden, Germany
Laine McCann: Coach Laine was a standout catcher at Sammamish High School as a Freshman. After high school, he took the skills he learned and became a coach at SHS for 5 years; working with the JV and Varsity teams.
Ryan Hookland: Coach Ryan was a Freshman coach at Sammamish High School and Bellevue High School prior to joining Warriors in 2015.
Jeff Roop: Coach Jeff has worked giving individual lessons to young ball players prior to joining the Warrior staff.
Jason Bartlett: Coach Bartlett came to the Warriors re-joining Coach McCrite in 2013. Bartlett was a standout pitcher in Yakima and coached the Totem Bats BBC in 2000 - 2001.